I was trying to sell my house for past 5 years with multiple agents, and no one was able to finalize the deal. However, Beatriz helped me get a contract in 2 weeks with multiple offers and finally close deal. What's great about Beatriz was none of the previous agents had given us specific and helpful advise of how to clean the house, how to layout furniture in the living space, and how to prep before putting the house in the market. She has a professional eyes and knowledge to explain what needs to be done to the house to make it attractive. Also, Beatriz had present in all viewings which I never got this from any agents previously. I highly recommend Beatriz and will definitely ask Beatriz to help selling my other properties.
– D. Choe, Helped Me Sell A Home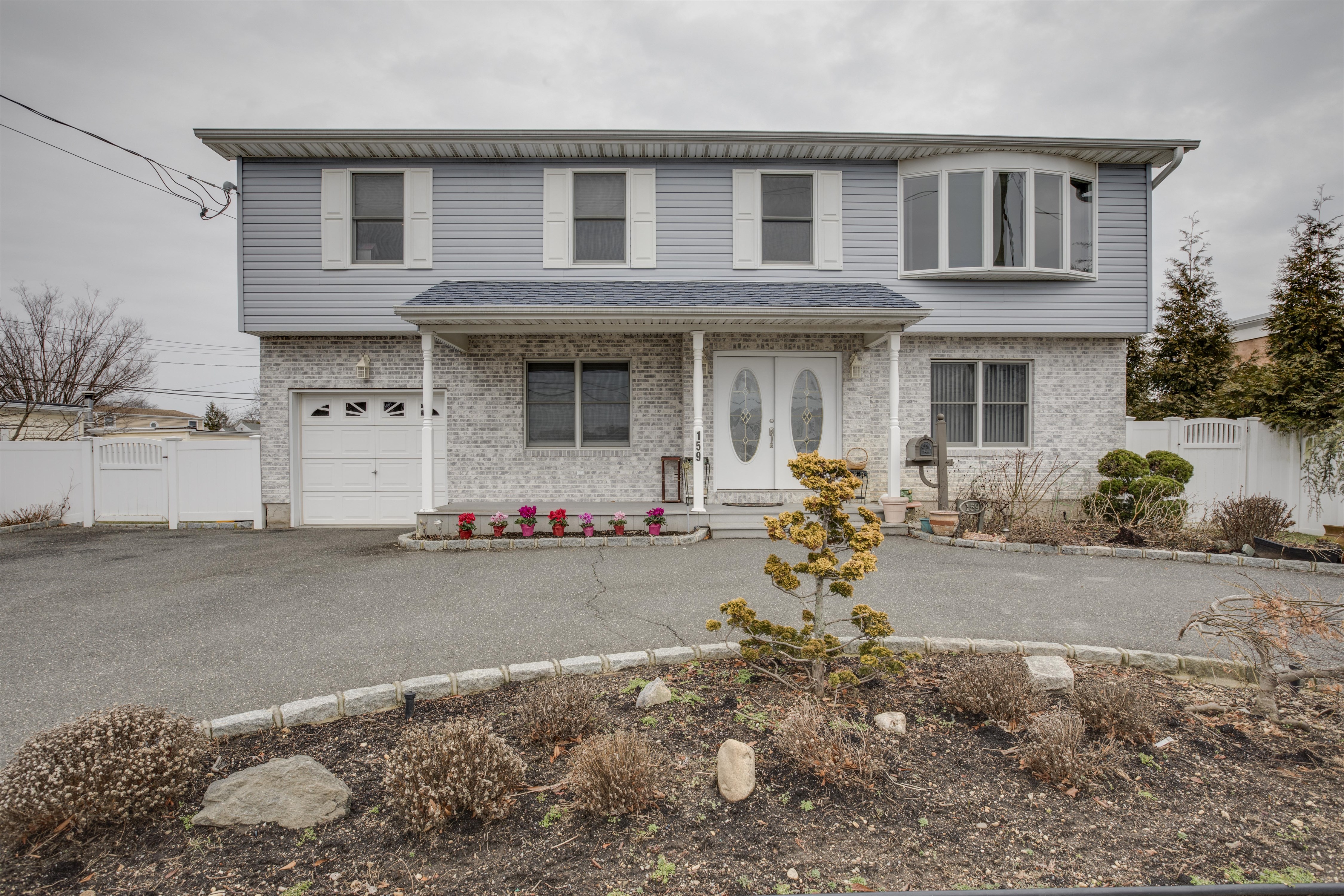 Beatriz was an absolute pleasure to work with during the sale of our co-op -– highly professional, attentive to every detail, trustworthy and very personable. From the moment we met Beatriz, we knew we were in good hands. Her precise sales process and knowledge of the market resulted in our receiving and accepting an excellent offer in an extremely short amount of time. Beatriz went above and beyond and gave us peace of mind. We highly recommend Beatriz for your real estate needs!
-E. Murphy, Helped Me Sell A Cooperative Home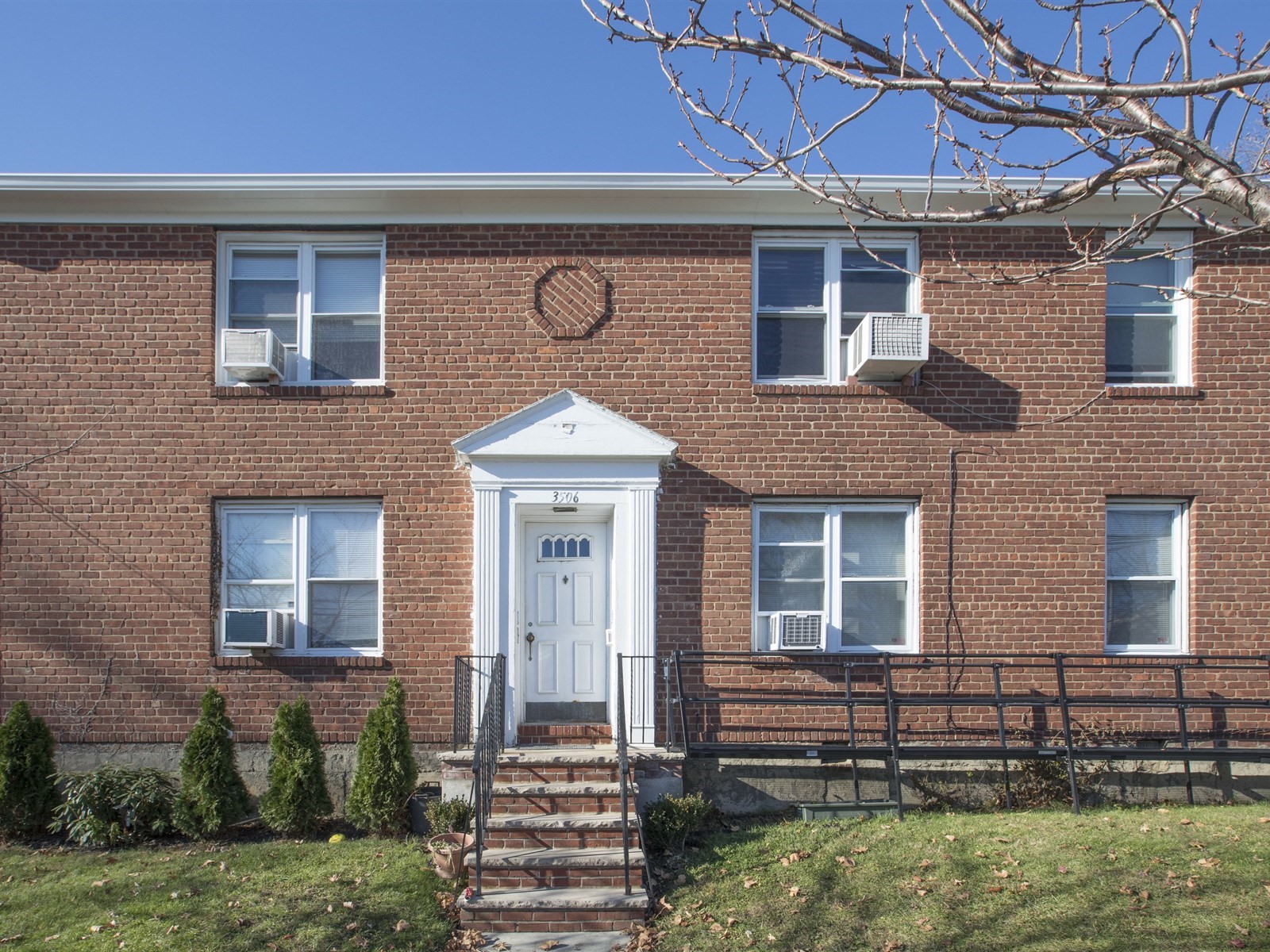 When we decided to sell our house, I had already spent some time looking at a couple of agencies whose names were familiar because they do a lot of advertising in our neighborhood. So when my wife suggested that we talk to Beatriz, whom she had met at an open house, I was very skeptical but decided to meet with her mostly to placate my wife. As Beatriz explained her approach and answered my questions, I began to think that she might be the right person. At the end of that meeting, I had no doubt that she was the right person.
Her planning and execution of the marketing of our house was flawless. She had over 30 appointments for the first showing and we received about a dozen offers, several of them above the asking price and only one below the asking price. A few days after the showing, we were signing the contract.

She was definitely the right person. I recommend her without any reservation.
-D. Castro, Helped Me Sell A Home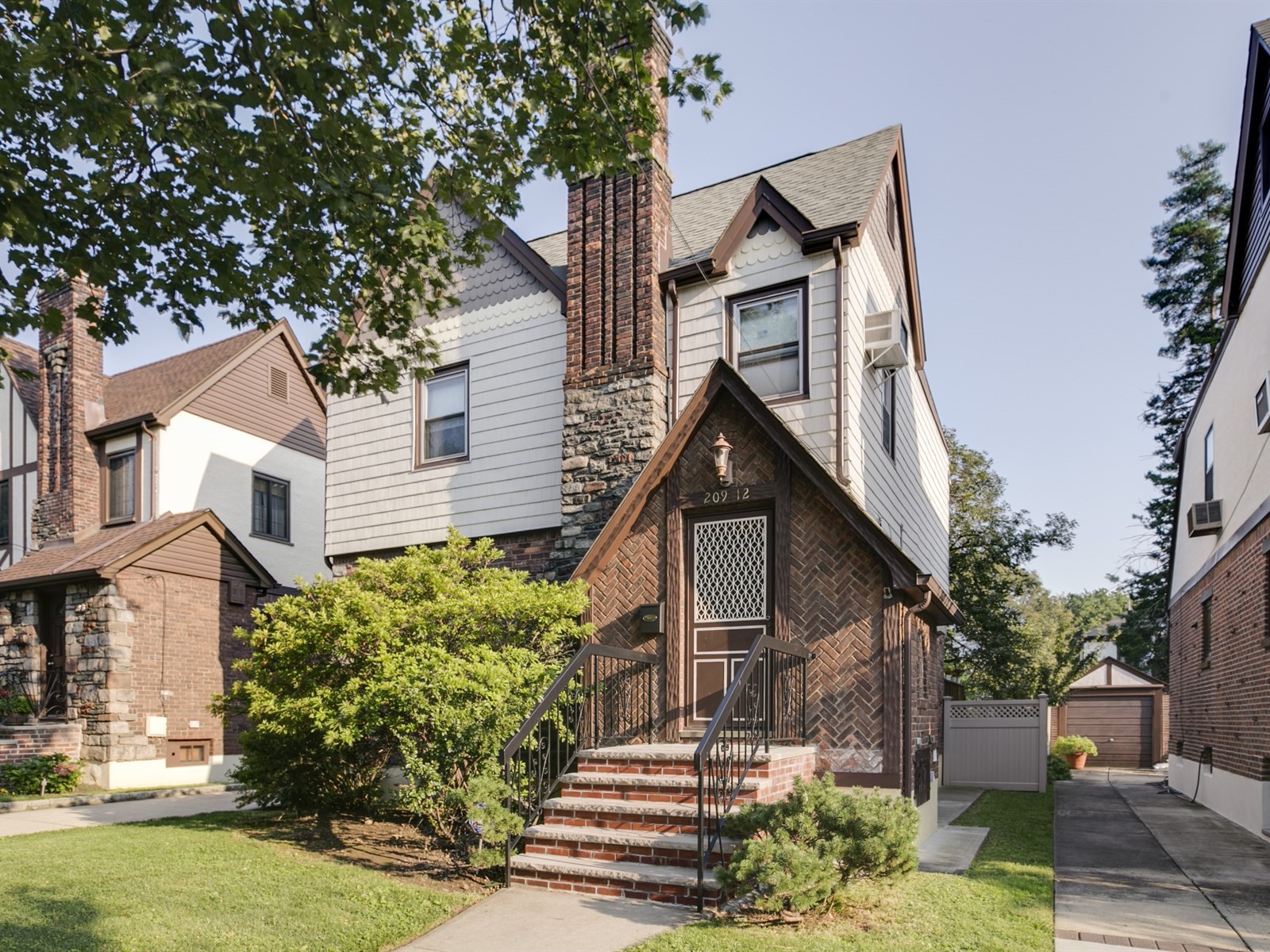 It was an absolute pleasure working with Beatriz. She was extremely attentive and professional. Never once in the selling process was she unavailable. Her responsiveness and follow up on any matter was topnotch. I would definitely recommend Beatriz to anyone in the real estate selling/buying business.

-W. Wucen, Helped Me Sell A Commercial Property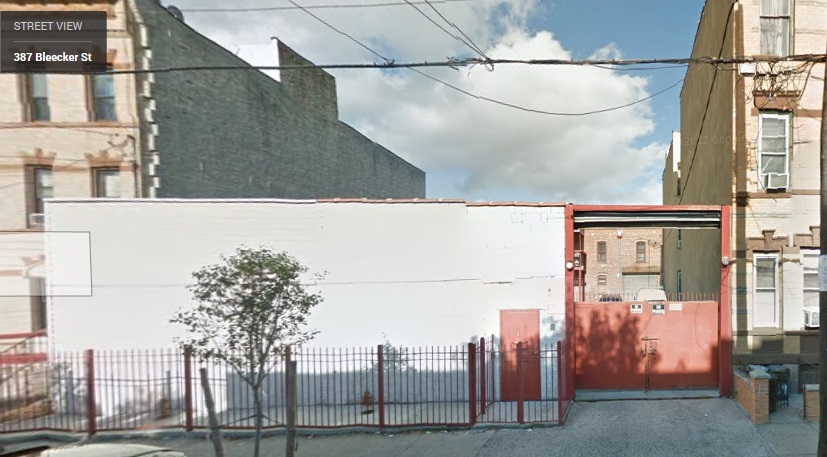 Prior to utilizing Beatriz and the Keller Williams team I had an apartment that sat vacant and on the market for 2 years. I used various realtors during this time with no success. I had become frustrated by the process and the lack of enthusiasm demonstrated by past realtors and decided to list the apartment on my own. Shortly after uploading my apartment onto various websites I was contacted by Beatriz and one of her associates who walked me through the advantages of listing with an agent and ultimately why working with them would be in my best interest. I met with them at my apartment and was impressed with not only her professionalism but with the ideas she had for marketing and furniture staging. Within weeks I was receiving updates from Beatriz on the amount of private showings and feedback regarding the open houses. The apartment was being viewed often and I was impressed by the status updates that were being communicated on a regular basis. I felt reassured that I had made the right decision with Beatriz as my agent. I can now happily say we are in contract and awaiting a closing date. This wouldn't have been possible without the dedication and perseverance of Beatriz and her team. I would recommend Beatriz and her team to anyone looking for a realtor who produces results while putting the client's needs and priorities above her own.

-C. Armato, Helped Me Sell A Home





Beatriz has it all!

Local knowledge: explained me with everything that I need to know before selling my house and kept me informed of the current market status.

Process expertise: always followed up by the detail status throughout the whole process and never uninformed; took care me with the seller's miscellaneous pay issue even after the closing complete!

Responsiveness: prompt response and kept me posted at all time 24/7.

Negotiation skills: Superb and beyond! Sold my house over 60K more than the average market value in my neighbor with her selling technics & advice.

Highly recommended!!!

-N. Baik, Helped Me Sell A Home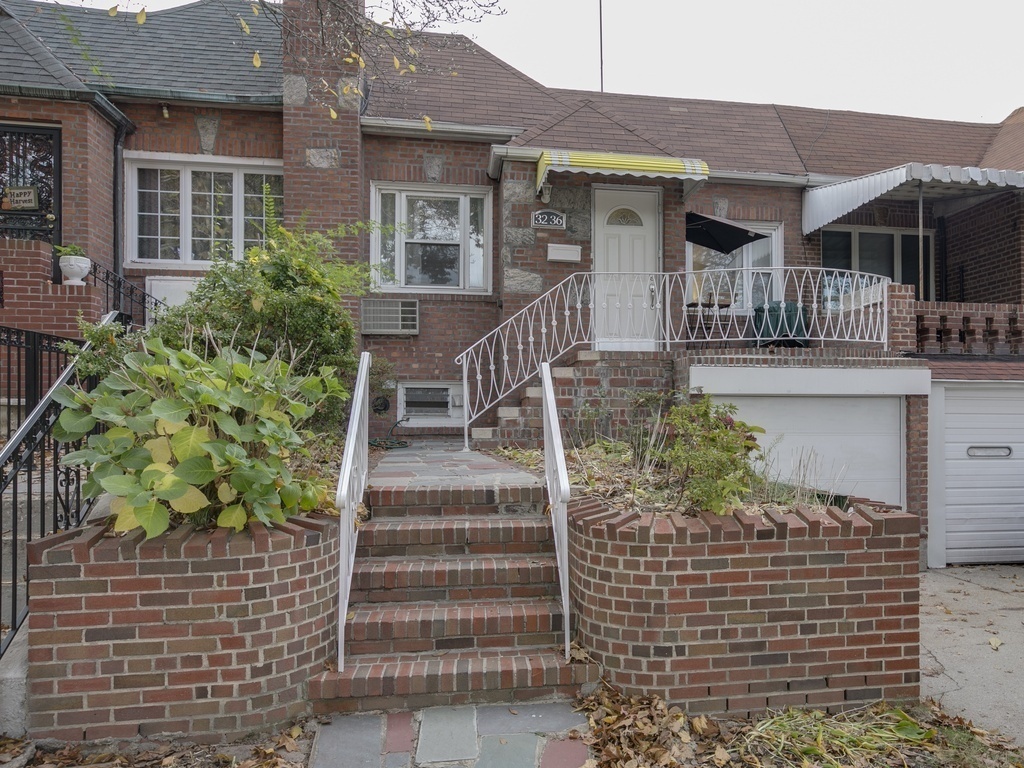 Beatriz was an absolute pleasure to work with. She is a good listener, brings a wealth of experience to the table, negotiates well and is realistic. Her integrity and honesty put me at ease from the start. She knows when to bend and be flexible, she knows when to hold a line and not give in to pressure. I'd recommend her to anyone I cared about.

-S. Seliger, Helped Me Sell A 2 Family House



Beatriz followed the deal from the beginning all the way until the end. Despite starting off with many problems, at each intersection, she was very involved in making sure that we made the right decision. She helped with things that were not directly under her responsibility or duty. Beatriz went above and beyond what was expected of her.

She gave me a very clear picture of every step of the selling process. Usually people only sell homes once or twice in their life and are not very familiar with the process. Beatriz helped me with every step of the process and explained everything that was going on. She gave good advice about the price and recommended that I didn't list at a high price, but I ended up getting more than I expected.

Beatriz is a very honest, professional person. She kept her word with everything. Even when I was overseas, when I asked something over the telephone, I knew that I didn't have to ask twice.

If I have to do any further real estate in the United States, I will only do it through Beatriz.

-P. Haiby, Helped Me Sell A 2 Family House





Beatriz is totally professional,personable,knowledgeable and extremely responsible. She always is on time, communicates when needed and keeps you updated. Beatriz gives good advice and is a great negotiator.We highly recommend her as a broker.

-K. & J. Weiner, Helped Me Sell A Home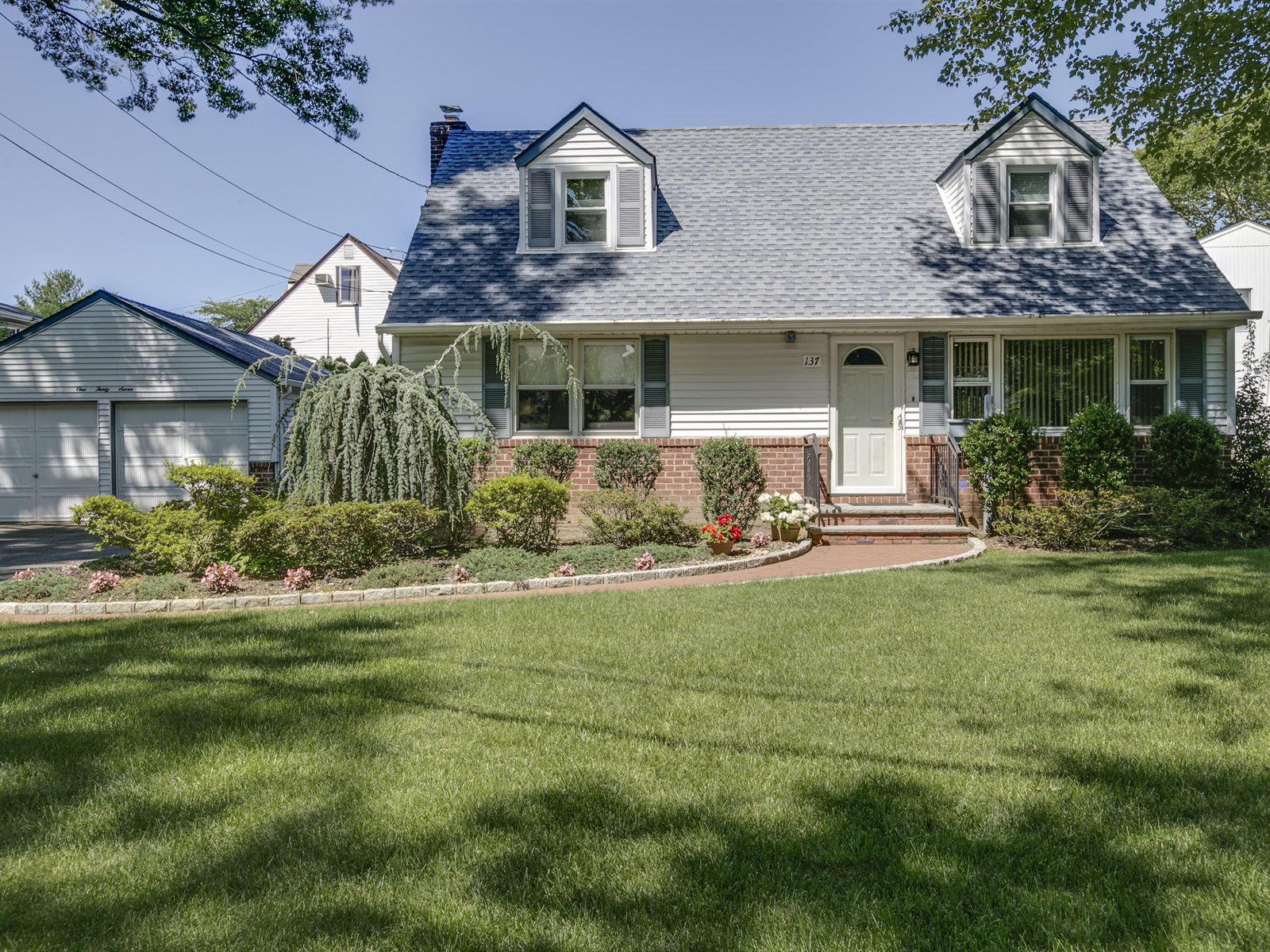 Beatriz did an excellent job. She was totally professional at every turn. Most importantly, she achieved the desired result very quickly and efficiently. I would definetily recommend Beatriz to other sellers. She gave me excellent advice on what upgrades could be made for a reasonable budget – which I believe had a direct result on both the ultimate speed and price of the sale. I feel that we priced the unit appropriately for the market which created immediate interest – and ultimately she was able to attain an offer above the original asking price. Buyer was qualified and the entire process went very smoothly. Beatriz also set me up with a real estate attorney who was also very professional and efficient in helping to close the sale smoothly.

-D. Szempruch, Helped Me Sell A Cooperative Home





Beatriz Chung was a pleasure to deal with. She explained to us the reality of selling our home so we felt prepared for the process. She was always available to answer all of our questions. We feel happy that we chose her. Beatriz was present for all showings, and she dealt with our tenants since she is multilingual and she made sure that things went smoothly for them to move out. She was able to sell the house in 6 weeks, when the previous realtors were not able to do it in 6 months. I would definitely recommend her to my family and friends.

-M. Liu, Helped Me Sell A 2 Family House





Beatriz Chung was a fantastic agent throughout the entire process. She is patient and answered all of my questions. She is knowledgeable about the market and its trends which allows her to be assertive in getting the best offers. If you are looking for an agent who is honest and will do the best for you, Beatriz is the one to call.

-A. Woo, Helped Me Sell A Home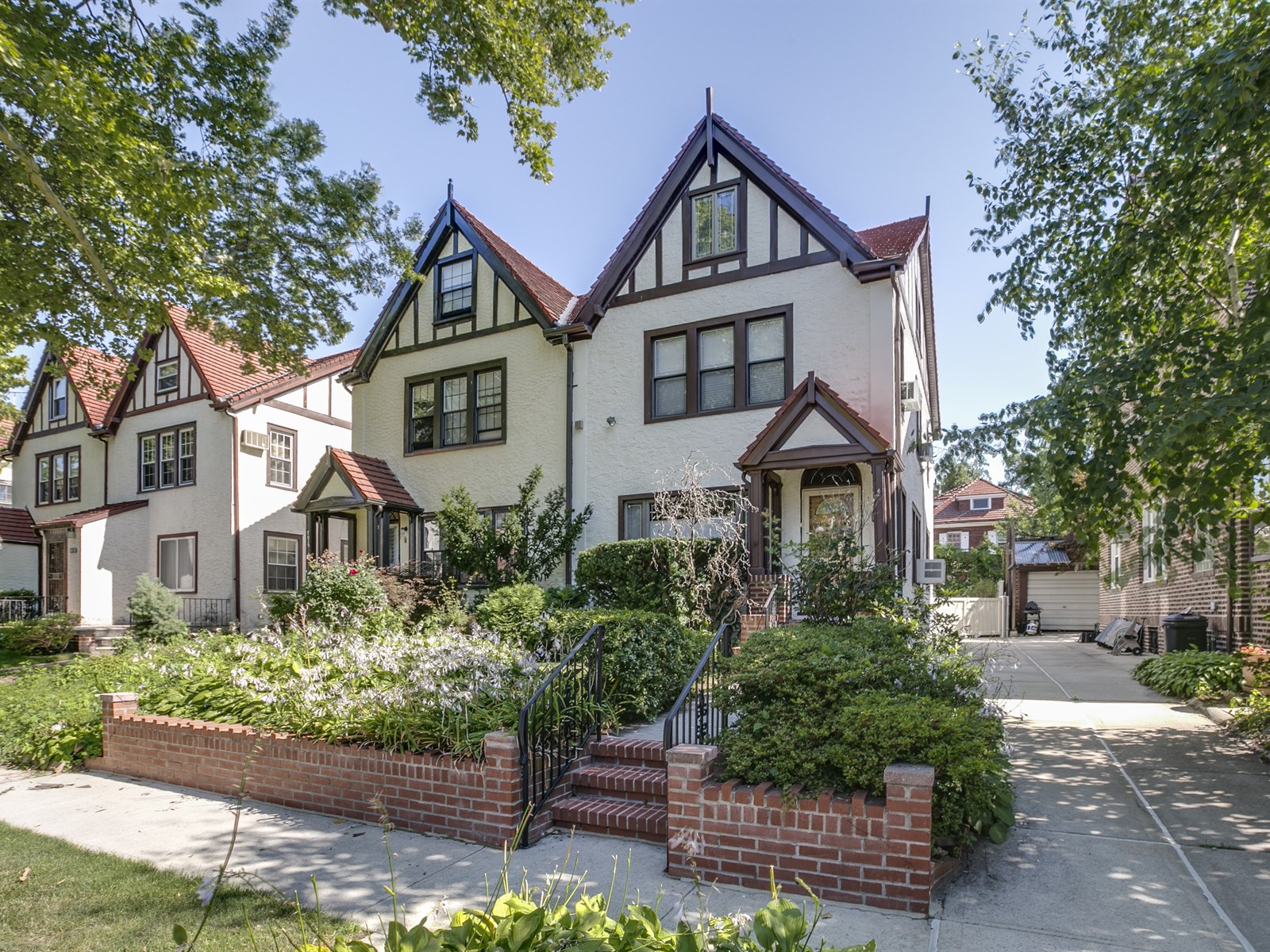 We hired Beatriz Chung as our realtor in February 2014 to sell our mother's house in Flushing, NY. The house had recently been damaged by a frozen water pipe that burst on the second floor. The house had to be gutted and rebuilt. It was further complicated by the fact that we lived almost two hours away from the house, and our mother passed away suddenly right in the middle of this. Beatriz was patient and gave us excellent advice throughout the process

Initially, she came to the house and advised us on how to proceed: who the potential buyers were, where to invest the money in the rebuild, where she would price the house in the current market, and the sale approach (how she would advertise and conduct the
showings.) She was very thorough, pleasant, easy to speak with and easy to work with. She suggested an excellent architect to do
the floor plans (someone who was familiar with the permit process there and might be able to help us expedite it.) She also had suggestions on where to shop for items (like granite, for example) that needed to be purchased. Since we were dealing with many Chinese businesses on College Point Blvd., she came with us the first day we went shopping and spoke to them with us. I think the connection helped a bit and we had no trouble going down ourselves in the future to purchase additional items for the house. Her suggestion that led us to the architect, in turn, led us to hire a construction group that was associated with the architect. We were lucky … they were all wonderful to deal with. We completed a beautiful house after roughly 10 months. Beatriz was patient and helpful, staying in touch with us throughout the process and making herself available if we ever needed her. We would connect every few weeks during the process, and she was genuinely interested in how everything was going .

When it finally came time to list the house in December 2014, she was not concerned at all that it was right smack between the
holidays. She had a professional photographer come in and take pictures, set up access to the presentation on the website, and put the listing in all the right places. She also adjusted the selling price based on the current market and the wonderful result. Basically, we sold the house in one day. After all her showings, we had 7 offers. All were at or above the asking price. She didn't stop there, though. Just in case the offer we were taking fell through, she did another showing day and had another 6 offers as a backup along
with the few still around from the first showing. Because of all the choices, we were able to select the most solid buyer and offer, and sold the house well above the asking price.

In conclusion, Beatriz is a great realtor and a lovely person to deal with. We would highly recommend her for any house sale in the area.

-K. Coffey, Helped Me Sell A Home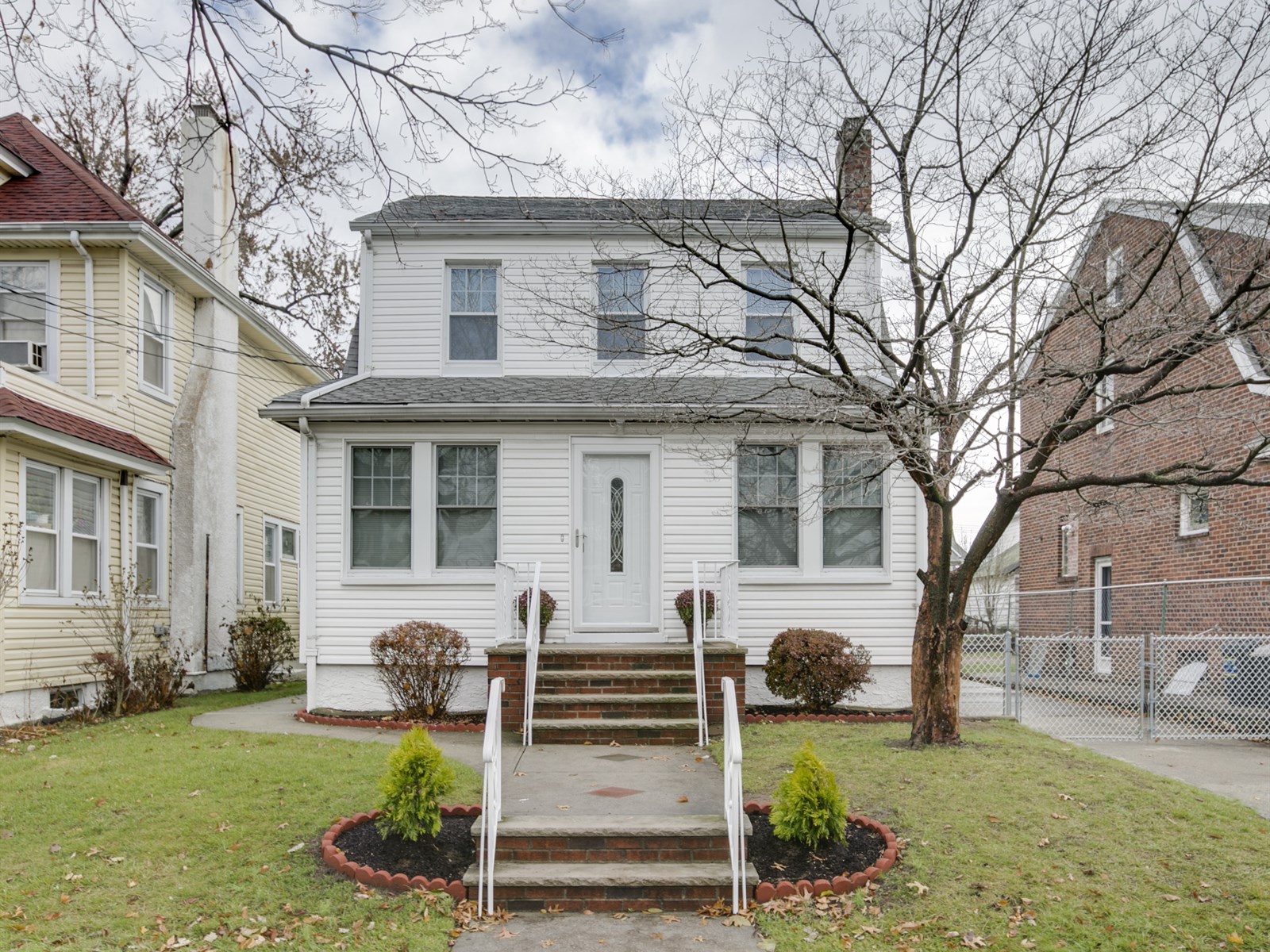 Before listing our home, we interviewed 4 realtors. Beatriz stood out, based on her extensive knowledge of the current real estate market and her impressive marketing strategies. She went above and beyond our expectations, whether it was in her negotiating skills or assisting us in other "absentee seller" related issues. When we would contact her, she would ALWAYS get back to us in a very timely manner. She was ALWAYS the model of professionalism as well as sincerity. We would highly recommend her services and would most definitely use her services in the future.

-P. & C. Ciccione, Helped Me Sell A Home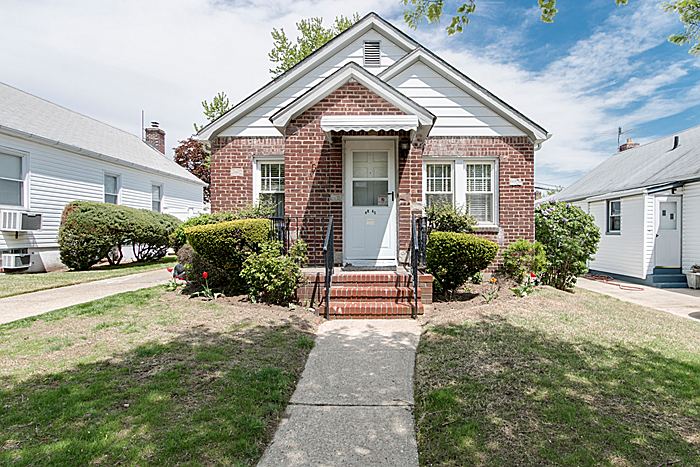 We are so happy with Beatriz. She is the consummate professional. She was extremely professional, diligent and knowledgeable. I would highly recommend Beatriz to anyone looking for a hard-working, diligent realtor.

-Y. & A. Pacifico, Helped Me Sell A Home





Beatriz Chung always exemplifies the highest standards of professionalism and care. This coupled with her warm and engaging manner should, in my opinion should be the model for customer service. I have personally witnessed her friendly demeanor with all types of customers. She proudly exemplifies the highest standards of honesty and integrity and her unwavering commitment to excellence makes her one of the best brokers in the business.

Beatriz has a thorough understanding of the real estate market and often offers expert advice to assist customers to make their decisions. She made the stressful process of selling a property a very easy one. She is a skilled marketer and negotiator whose ability to secure the best price for the seller and at the same time, demonstrate the value of the purchase to the buyer makes her unique.

It is with great pleasure that I endorse Beatriz to represent a seller or buyer of a home or investment property. She provides an abundance value to insure the both parties are happy. This was evident at the closing where buyer and seller were both excited to complete the deal.

-J. Gavin, Helped Me Sell Two-2 Family Buildings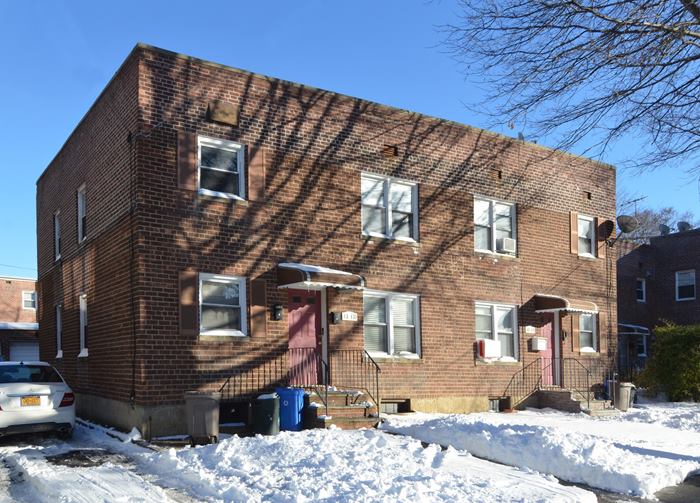 Beatriz Chung is a very professional real estate broker. She helped me sell my Bay Terrace coop apartment at a very difficult time for coop apartment sales. She was able to obtain the highest possible price, and the sales negotiations proceeded in a very timely manner. I highly recommend Beatriz.

-M. Tartell, Helped Me Sell A Co-Op Apt.





If you're looking for a warm, attentive, smart, and responsible realtor who you can trust – look no further. She's EXTREMELY knowledgeable and knew a lot about my local market and what I could to try and get the best dollar value from my house on my own. She handled ALOT of the negotiation pieces, and I wound up walking away with a considerable amount MORE than I thought I would in selling my home.

If the idea of selling or buying is daunting to you, I cannot vouch enough for Beatriz. She has such a pleasant and patient attitude that the process seems much easier than you might expect. Give her a call and see what she can do for you. I'm sure you'll be glad you did!

– D. Alexander, Helped Me Sell A 2 Family House




–M. Cuervo, Helped My Mother Sell A Home




Beatriz Chung was highly professional, caring, and very helpful in the process of selling my co-op. She understands the market, and how to deal with both the seller and their prospective buyers. Beatriz was always pleasant, helpful, and made a difficult time for me easier by her caring attitude. Beatriz was a joy to work with and she was able to sell my co-op when other realtors were not. I recommend Beatriz over other realtors because she truly cares for her clients and gets the job done.

-M. Lefkowitz, Helped Me Sell A Co-Op Apt.





Beatriz is a professional realtor who is one of the top agents in her firm. Beatriz is a multi-lingual agent who provides foremost services, expertise and knowledge to her clients. I endorse Beatriz for all real estate needs.

-I. Romano, Helped Me Sell A Condo





Beatriz is one of the top producing agents at Keller Williams Realty. Not only is she fluent in 3 different languages, Korean, English and Spanish, she is also incredible well versed in all aspects of real estate. Whether you are thinking of buying or selling, interested in residential or commercial real estate, you can't go wrong with Beatriz. Call her today to set up an appointment. You can't ask for a better realtor!

– M. Liew, Worked Together As Colleagues





We recently sold a home in Fresh Meadows through Beatriz. The process was made stress-free and done in a timely manner due to Beatriz's expertise as well as her sincere and thoughtful help in all related matters. I would highly recommend her. Her level of professionalism is outstanding!

-P. Ciccione, Helped Me Sell A Home





Beatriz was extremely knowledgeable about the property and helped me close rather quickly. This was my first experience buying my first place and she was very effective from the minute my offer went out to day of closing. She responded to all my questions quickly and wasefficient in all matters. I would definitely recommend Beatriz to anyone looking for someone to help them "get the job done".

-C. DeLeon, Helped Me Buy A Cooperative Home



For more recommendations, please visit Zillow, Trulia, and Realtor.